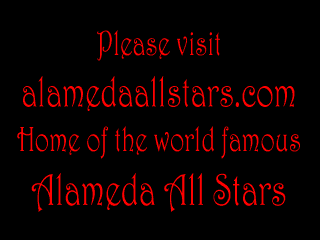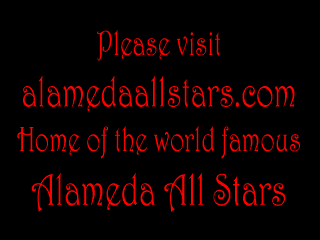 The Alameda All Stars have two mailing lists you can subscribe to so you'll always know about upcoming events. The events mailing list gives you 24 hour notice and the events7 mailing list gives you 7 days notice. The two lists are independent so you have the option of joining one or both of them.
Here's how it works. The Alameda All Stars events robot wakes up every day just after noon and takes a look at the calendar. If there is a show the next day, it sends an announcement to the events list. If there is a show next week, it sends an announcement to the events7 list. For example, you'll get a message the Thursday afternoon before a Friday night show and a message Saturday afternoon a week before a Saturday night show.
How to subscribe
To subscribe, click on one of the links below and follow the instructions. Basically you just enter your email address into the appropriate box and click submit. You will be sent email requesting confirmation; this is to prevent others from gratuitously subscribing you.
Note that if you'd like to subscribe to both mailing lists (this is recommended) you'll need to visit and submit your info for both links.
---
---
How to unsubscribe
In the rare circumstance that you might want to unsubscribe from one or both mailing lists, please use the following forms. You can either use one of the above links and follow the directions on the forms or enter your email address below and click on the "Unsubscribe" link. Just like with the subscription process you will will be sent an email message requesting confirmation.
---
Unsubscribe from the events mailing list (24 hour notification)
---
Unsubscribe from the events7 mailing list (7 day notification)
---
The Alameda All Stars events mailing lists use Mailman.
---
Copyright © 2000, 2001, 2004, 2005, 2006, 2007, 2009, 2010, 2011, 2012, 2013, 2014, 2015, 2017, 2023
The Alameda All Stars
Last updated 19-Jul-2023 14:25